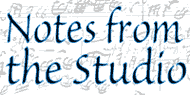 April 2018
We have been seeing more home school students, and several teachers now offer MORNING LESSONS. Currently there is placement available for piano, violin, guitar, and percussion lessons.

October 2017
NEW FACULTY: This fall we've added several faculty members to the Skyline Music program, including Stephanie Carter and Audrey Whartenby, flute, and Andy Poxon, guitar. Find out more about them on our faculty bios link at left.
December 2016
NEW FACULTY: over the last few weeks we've added a number of faculty members to the Skyline Music program, including Katie Holaway, cello, Brian Gaudino, guitar, Lee McClelland, guitar, and Matt Ashton, french horn.. Find out more about them on our faculty bios link at left.
MORNING LESSONS: Beginning in January, we will offer morning lessons on piano, violin, drums, and guitar. Perfect for home schoolers, retirees, second shift workers, and moms (or dads) with children in school. Contact us for available days and times!
August 2016
Fall is here, and lesson times are filling rapidly! Several of our teachers have expanded schedules, and we have added additional faculty in violin, percussion, viola, and piano over the last few months to answer the need. At the moment, times are available for most instrumnts (depending, of course, on the schedule needs of incoming students. Those with restrictive schedules may still find our waiting list an option.) As students return to school and schedules firm up, fewer times will be available, so call now for the best options!
February 2016
If you're thinking about lessons for summer, we'll be able to start locking down times as of mid-May. for a June 1 startup. If you want to get on the schedule but your availability doesn't start until the second week of June or later, we suggest popping over to the waiting list page (at left) and select the "add a student..." link. Fill in the student info and specify your target start. That will get you a place in line ahead of people who don't take action until school lets out.. (Remember that people who can start sooner than you specify may still be offered a time ahead of you).