We want to help you find
and develop that voice.
As lofty as that sounds, it's really very simple: the more comfortable you are with music in general and your instrument in particular, the easier it is to express yourself musically. That's why we try to offer a well-rounded program on all the instruments we teach. We don't just drill students on scales and dry exercises. Of course we cover the technical basics, but there's so much more: theory and harmony, ear training, elements of style, improvisation, and exposure to a wide range of musical idioms. The program is tailored to the individual, as only private instruction can be. Both teacher and student work to design a course that best suits the student's pace, background, and interests.
---
faculty:

Our highly qualified faculty members have a background of thorough musical training, teaching expertise, and professional performance experience. You can find more information about our current faculty on the Faculty Page.

tuition & schedule:

Tuition is based on one half-hour lesson per week. Students choose a permanent lesson day and time that is then reserved for them. Assuming teacher availability, lessons may be available any time the store is open. Please call the store (440)-871-4140 to inquire about available times for your instrument(s).

The fee per lesson is $22.00 ($88.00 or $110.00 per month, depending on the calendar). Each month's tuition is paid directly to the teacher at the first lesson of the month. There are no tuition refunds for lessons not taken.
recitals:

Student recitals are held throughout the year. Students are highly encouraged to participate in at least one recital each year. There is no additional fee for recitals; however, students requiring an accompanist will need to pay accompanist fees in some situations.
attendance:

Students are expected to attend all lessons. Naturally,there will be times when vacation, illness or transportation problems will unavoidably alter your schedule. If possible, your teacher will try to offer a makeup lesson. Due to the size and complexity of our schedule, makeup lessons are not guaranteed.

waiting lists:

If you are unable to find a convenient, consistent time for your lessons because of your particular scheduling needs, we maintain a waiting list, and can notify you as a time becomes available that will fit into your week. Some instrument programs may have all times filled; we will book students from our waiting lists first as times become available. Check the waiting list page for more information.

---

Our eight studios are slowly getting makeovers as time and budget permit. Over the next few months we'll post a few pictures of the results as the slower winter months allow for some project time.


By the numbers:
Teachers on faculty:
23
Students enrolled:
385
Approximate number of lessons taught each year:
over 17,000
% of students over 21
25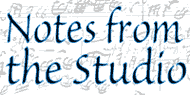 October 2017
NEW FACULTY: This fall we've added several faculty members to the Skyline Music program, including Stephanie Carter and Audrey Whartenby, flute, and Andy Poxon, guitar. Find out more about them on our faculty bios link at left.
December 2016
NEW FACULTY: over the last few weeks we've added a number of faculty members to the Skyline Music program, including Katie Holaway, cello, Brian Gaudino, guitar, Lee McClelland, guitar, and Matt Ashton, french horn.. Find out more about them on our faculty bios link at left.
MORNING LESSONS: Beginning in January, we will offer morning lessons on piano, violin, drums, and guitar. Perfect for home schoolers, retirees, second shift workers, and moms (or dads) with children in school. Contact us for available days and times!
August 2016
Fall is here, and lesson times are filling rapidly! Several of our teachers have expanded schedules, and we have added additional faculty in violin, percussion, viola, and piano over the last few months to answer the need. At the moment, times are available for most instrumnts (depending, of course, on the schedule needs of incoming students. Those with restrictive schedules may still find our waiting list an option.) As students return to school and schedules firm up, fewer times will be available, so call now for the best options!
February 2016
If you're thinking about lessons for summer, we'll be able to start locking down times as of mid-May. for a June 1 startup. If you want to get on the schedule but your availability doesn't start until the second week of June or later, we suggest popping over to the waiting list page (at left) and select the "add a student..." link. Fill in the student info and specify your target start. That will get you a place in line ahead of people who don't take action until school lets out.. (Remember that people who can start sooner than you specify may still be offered a time ahead of you).